Facilities and equipment
Total floor area 8,866.79m2
Main building
Two-story reinforced concrete building (partly four stories)
-Laboratories(A total of 31 Regular rooms and dry labs for resident research institutes)
-Shared experimental facilities(Biological and chemical wet labs, Breeding and cultivation facilities, Large experimental aquarium, etc.)
-Large conference room, Conference rooms, Practice rooms
-Entrance hall
-Office, etc.
Marine survey research building
Two-story reinforced concrete building
-Verification test room, Workshop
-Precision instrument storage, Research instrument storage, etc.
Intake facilities
Reinforced concrete flat building
-Filtered sea water reservoirs, Pump room, etc.
Garage building
Steel-reinforced flat building
Main building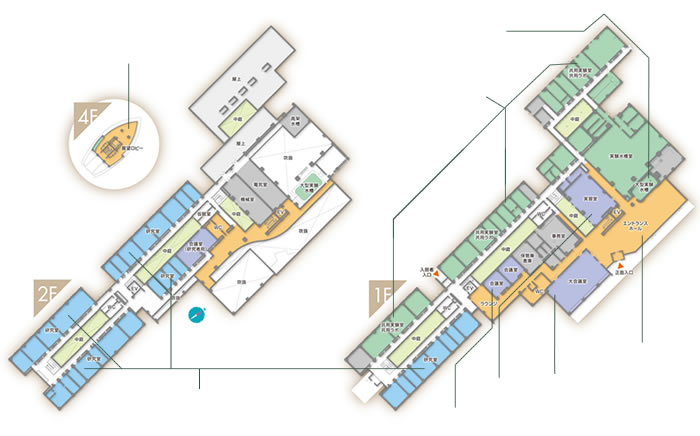 Open public area
Laboratories
Shared experimental facilities
Conference rooms and practice rooms
Sections under management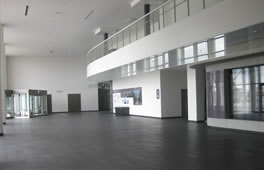 Entrance hall
Open public area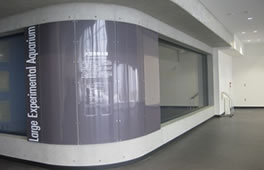 Large experimental aquarium
Shared experimental facilities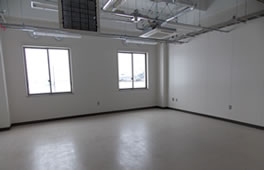 Laboratories
Laboratories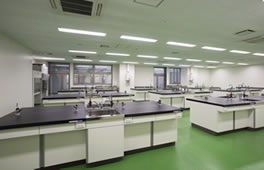 Practice rooms
Conference rooms and practice rooms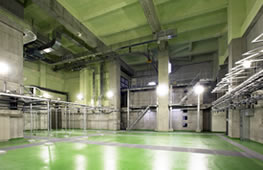 Shared experimental facilities and labs
Laboratories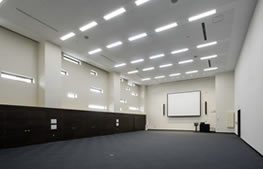 Large conference room
Conference rooms and practice rooms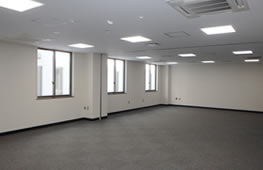 Medium-size conference rooms
Conference rooms and practice rooms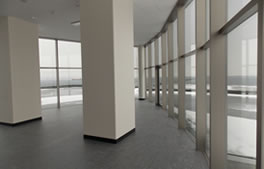 4th-floor observation lobby
Open public area